Live overlay graphics
We have a number of mechanisms to allow for overlay of live graphics onto your stream.
Static Overlays
Either static or animated graphics can be added into the vision mixer and are useful for stingers or lower two thirds name blocks.
Dynamic Statistical Overlays
We have written custom software to allow for more dynamic graphics, specifically those which require to be created from live dynamic data. (e.g for events which might require statistics or live scoring)
For Scotland's referendum night, we provided big screen dynamic graphics showing results as they came in with dynamic SVG map overlays, animated popups showing consituency results and a selection of overview animated line, bar and pie charts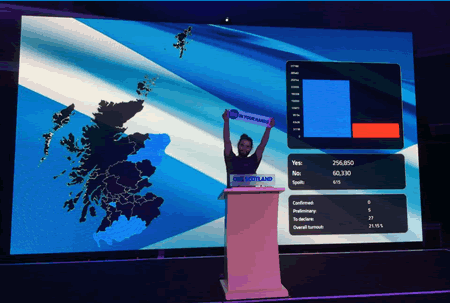 Dynamic Scoring Overlays
For the ATP Champions of Tennis event we created a dynamic scoring system which kept track of games, sets and matches. This comprised a keyed scoring system integrating 'tennis logic', BBC Wimbledon 'game/set/match' style animations, and dynamic animated information for next upcoming matches.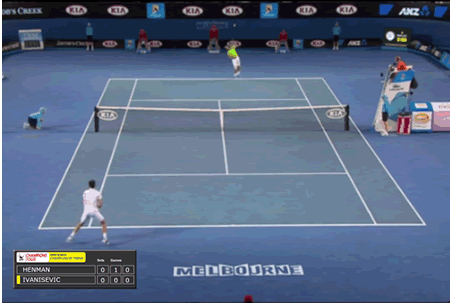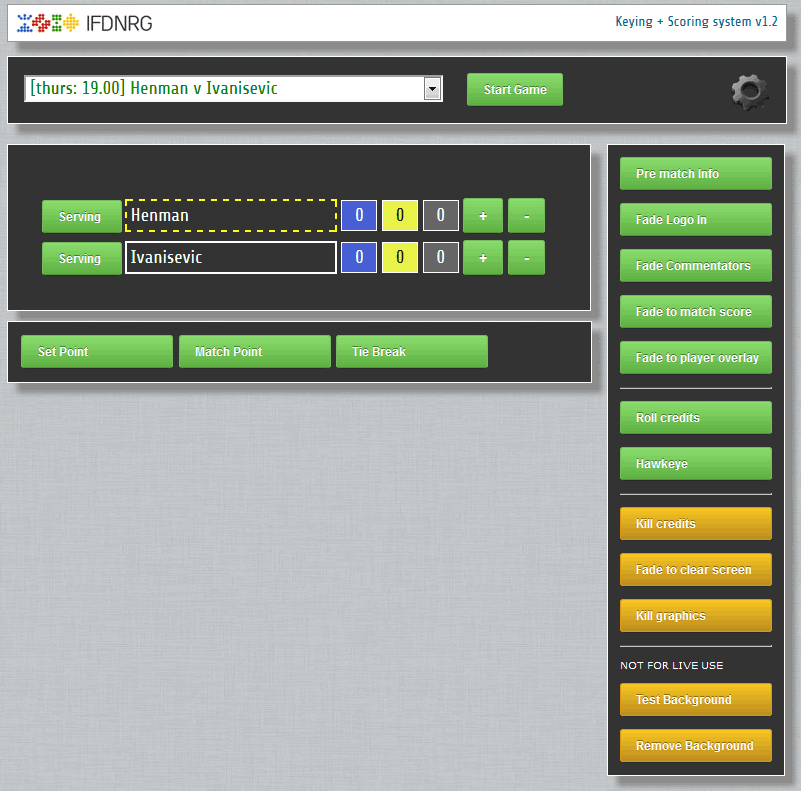 ---