Portfolio: Scottish Premier League
For a 3 year period we had the online rights to approximately half of the SPL. Whilst the satellite broadcaster typically only covered one live game per week, we regularly covered 3-5 games all across Scotland.
Streaming was in a reciprocal partnership with several of the SPL teams including, Dunfermline, Dundee United, Kilmarnock, Livingstone, Motherwell. We also covered several Scottish Cup finals from Hampden and 2 Scottish Internationals.
In additional to the web build, live streaming and archive hosting of a large quantity of files, we built a Digital Rights Management system to generate revenue from the games and to ensure compliance with blackout restrictions.
Broadcasting over 300 games over a 3 year period, we were broadcasting more simultaneous live games, every week, than any other rights holder.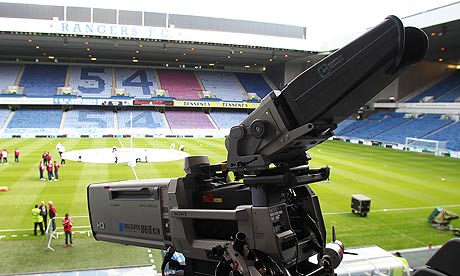 Scottish Premier League, Scottish Cup Final, Internationals
Over 300 games broadcast
In house commentary
attracted sponsorship from the Daily Record.
---