Portfolio: Nexuslive
The UK's first regular webTV broadcast, Nexuslive was an award winning music show broadcasting from the IFDNRG studios in Edinburgh. Nexuslive has been featured on BBC Reporting Scotland, BBC Radio, NPR in the US, The Scotsman, The Daily Record and The Metro.
Our mission was to broadcast the UK's best new music as part of a regular and exciting online TV show while at the same time pushing the envelope with a challenging and original use of online video. We were founding partners in this exciting venture and handled all web and video hosting aspects.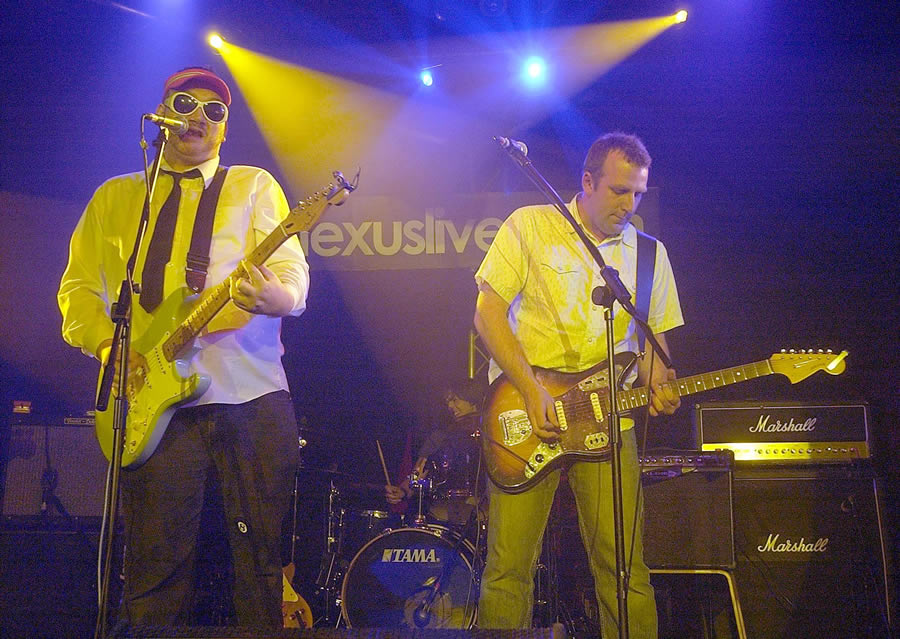 There was various spin off events from this project, including Boom Room, a project funded by Channel 4 which trained a group of new crew leading to a live broadcast.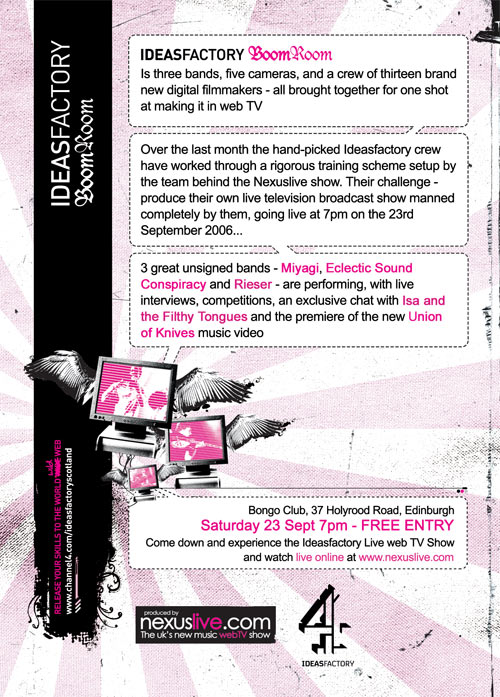 Nexuslive
Attracted Creative Scotland Funding
Fornightly web TV show (with 4 cameras and 26 crew)
Featured on Reporting Scotland
Spin offs for Channel 4, Democrazy and The amplifico webathon
---